Peer-to-peer lending clubs
If you have any money you are not using, you can lend it to someone as an investment. The risk involved in this kind of investment is that you are unaware that the borrower will pay the loan with the respective interest.
To minimize the risks, you can break down your capital and lend out installments of $25 up to $100 to many people. This is the most practical way of managing peer-to-peer lending.
Online platforms such as 'lending club' allow borrowers to come and get loans, and investors (lenders) give the cash. If the borrowers are trustworthy, then you can get some huge returns on your money. Before investing, you will need to have some assets for certification.
Investing in treasury securities
If you want a convenient way to invest, you can invest in treasury bonds. Bonds are an excellent way to protect your finances from the ups and downs of the market. These securities are debt commitments offered by the treasury department to manage the national debt.
The maturity period of such investments ranges from as low as 30 days up to 30 years or more. In addition, the government provides a portal where you can buy bonds from as low as $100.
The portal also allows you to sell your existing securities, and you do not get any penalties for early withdrawals.
Low-investment mutual funds and ETFs
Various mutual funds have different set minimum investment plans. Many of these do not need you to have thousands of dollars to start investing. You will therefore find a platform that allows you to invest with the lowest income possible. A good example is the Schwab total market index that enables you to invest $100 across different funds from $1000.
If you can access any mutual fund family and selected brokerage firms, you can get funds that allow minimum deposits of less than $1000. Index funds may be the best option because they present to you with the best prospects in the market.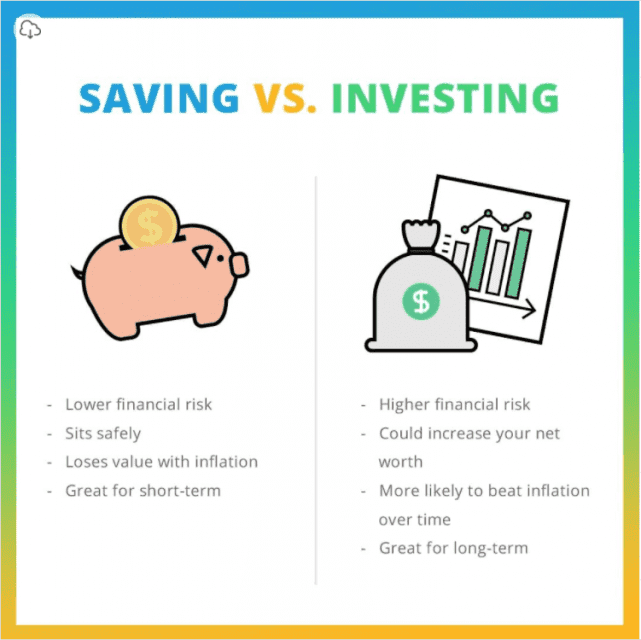 Final word
In the current age, investing has taken a different direction, and the market is more inclusive than before. So even with your $5, you can start to invest and grow your financial assets. The truth about investments is that it is risky and this is true when you are buying securities.
But this is what makes investments worth it. With the investment strategies mentioned above, you will always be prepared for emergencies, and you will end up retiring early after achieving your financial freedom.
Do not wait until you have saved thousands of dollars to start investing. Instead, start small and monitor your growth and observe the accumulation of wealth over time.
Do not forget to check out mobile apps that help people invest. You can even link all your investment accounts and monitor every step you make financially. But never forget the most crucial thing about investment. Just start!