In this article, we will discuss what budgeting apps are, their benefits and how they work. Many people are suffering from a financial crisis during this pandemic because they are not fond of creating or sticking to a budget. And while some of us would like to make a budget and stick to it, it is a challenging feat.
However, it is not too late to start as it will help you track your spending, and put aside money for emergencies, investments, and savings while pampering yourself once in a while.
Fortunately for you, many budgeting apps can help you create a budget and stick to it, thus allowing you to stay on top of your finances. Out of the many budgeting apps, you must select the one that fits your situation.
And to simplify the process, we've compiled a list of the 10 best free budgeting apps to use in 2021, but first, let us understand what a budgeting app is.
What is a Budgeting App?
A budgeting app is an application that you can download on your smartphone or laptop to help you track your spending, create a spending plan, and account for your income.
You can use the free budgeting apps to minimize expenses if you are just starting your budgeting journey.
Benefits of a budgeting app
It helps you keep track of your spending and what you are spending on. And in case you exceed on specific items, the app will notify you, enabling you to scale back.
You will also not undergo the hassle of keeping tabs on your bank account or keeping a spreadsheet for your expenses because you can link it to your bank.
Read Also: How to get out of debt fast
So, how do they work?
The majority of budgeting apps require you to sync with your bank account and credit cards. This ensures that every time you make a purchase, it is recorded in the app in its specific category, whether rent, food, auto loans, or transport.
You can also customize your categories to what you need.
Factors to consider when selecting Budgeting Apps
Some of the things you must ensure are present in your budgeting app include:
Expense tracker: It must have a tracker to keep tabs on your spending.
Budgeting tool: It should have a budgeting tool to help you set up your spending plan for each month.
Alerts: It should be able to notify you any time you make overspend.
Credit check: Although it is not common in many budgeting apps, it would be a great feature to help you check your credit score.
Resources and support: Some apps have libraries rich with resources to help you learn more about budgeting. It should also have a community of people who can advise and share budgeting, savings, and investment tips.
List of Free Budgeting Apps for 2022
Discussed below are 10 of the best budgeting apps to help you in your journey to financial stability and wealth.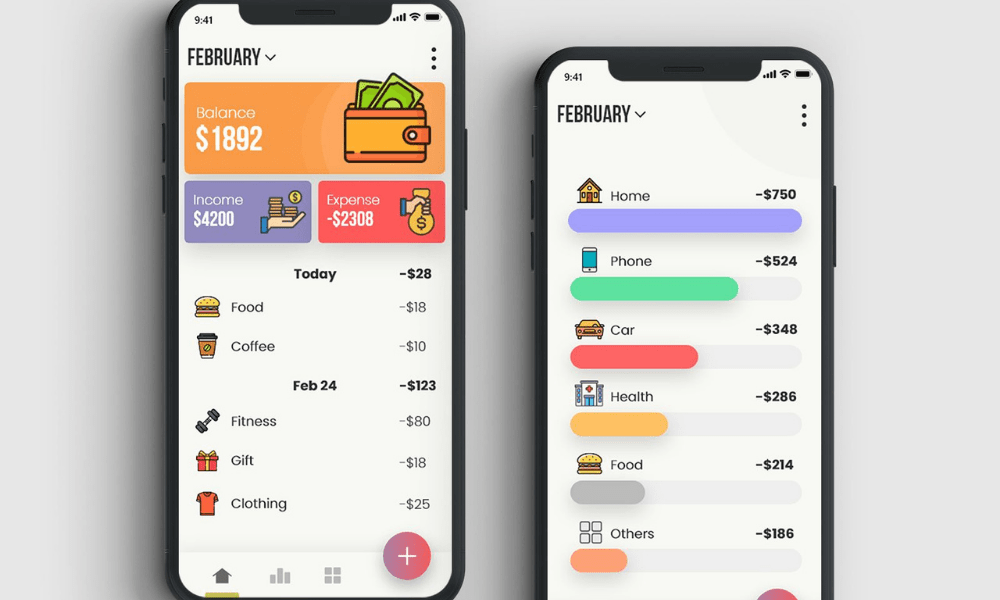 Mint
Mint is one of the most popular budgeting apps as it allows you to link and manage several accounts. So if you have several small businesses, you can use Mint.
It can help you track your spending, create a budget, track your investments, and check your credit score.
Read Also: How to fix bad credit score fast
Mint also sends you alerts after purchases and sends you tips on money management. The upside of this app is it's free to download and use and compatible with your smartphone.